A Night to Remember: Fazerdaze and Al Costelloe's Music Gig at Leeds' Headrow House
November 13, 2023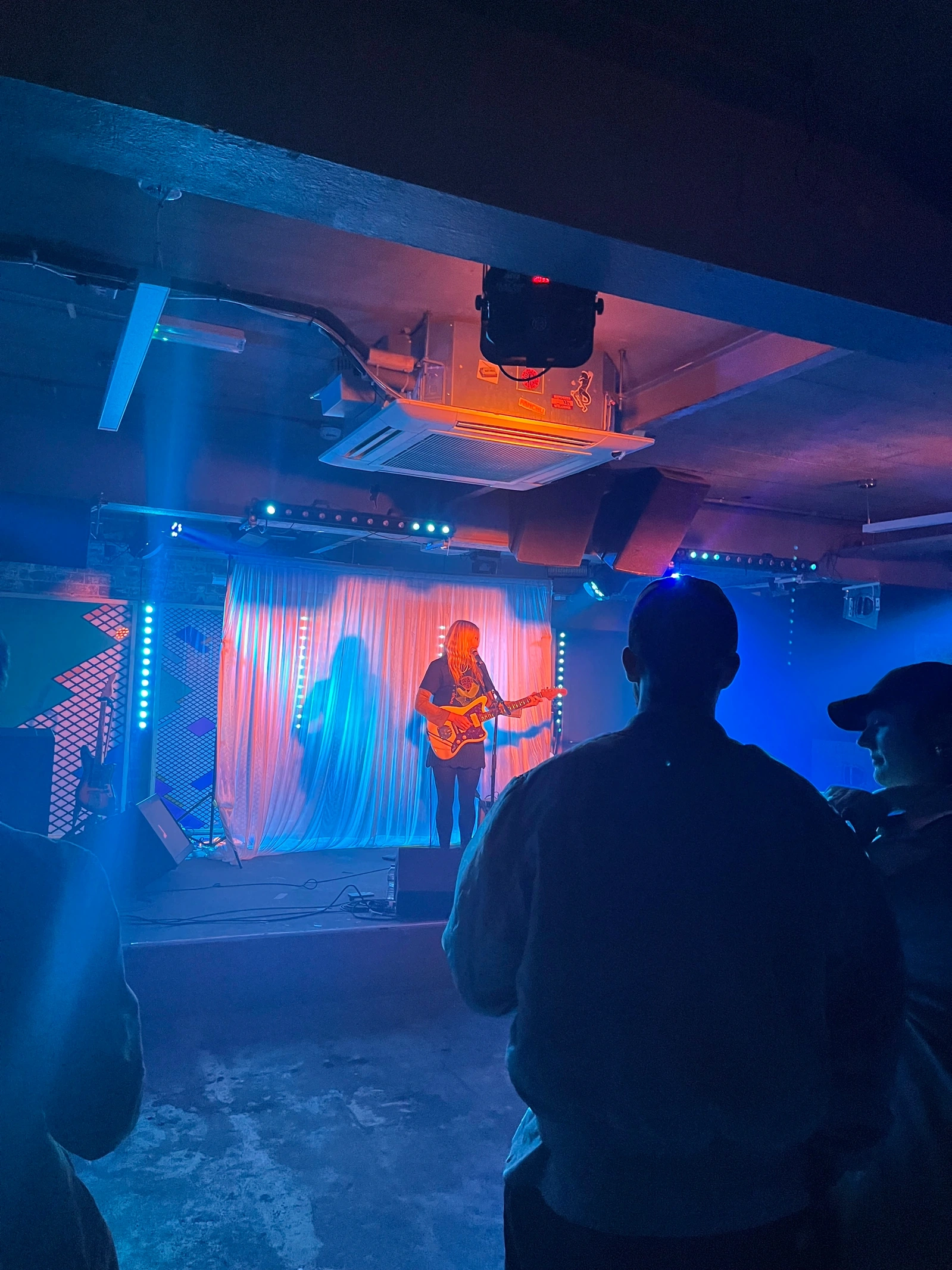 On November 10th, 2023, Leeds' Headrow House was filled with the such an exhilirating energy of music lovers and fanatics, awaiting the performance of the stunning Fazerdaze and Al Costelloe! Throughout the event space, members of the crowds mingled their way through the drinks bar, the smoking shelter, as well as the space as a whole whilst they socialised and drank.
With the clock ticking closer to the start of the gig, crowds had gathered around the stage as they waited for the first act of the evening. By this point, I treated myself to a lovely white wine (Headrow House bargain). The diverse crowd, a blend of music aficionados and casual listeners, added to the atmosphere of the night.
The evening kicked off with a dimming of the stage, which alternatively turned into a hazy neon blue hue that radiated throughout the floor whilst the very talented Al Costelloe took centre, ready to mesmerise the audience with her soulful performance. Her calm and soothing presence and heartfelt lyrics immediately wowed the crowd, me included (I even forgot to drink my wine!) setting the tone for a gorgeous evening of music.
Following Al Costelloe's compelling performance (which I hope she comes back soon to Leeds), is New Zealand singer-songwirter Fazerdaze! She took the stage amid a warm and inviting ambiance. Herself and the presence of her acoustic effortlessly created an intimate setting, drawing the audience into their world of dreamy melodies and evocative lyrics. The singer's ethereal vocals resonated throughout the venue.
One of the most mesmerising aspects of the gig was Fazerdaze's ability to engage the crowd in playful banter and really engaging with them, her stage presence being so personal and genuine, creating a sense of connection that transcended the typical artist-audience dynamic. The artist's genuine interaction with her fans fostered an atmosphere of shared experience, making the concert feel like a gathering of pals having a boogie.
Fans were deeply moved by the raw and beautiful musical experience, gathered around the event space. The performances that I experienced honestly was so heartwarming, which in turned had also surprised me at how powerful music can really resonate with the soul.
The evening concluded with a sight as fans queued at the merchandised table, eyeing up the Fazerdaze and Al Costelloe products. T-shirts, posters, even cassette tapes the names of the featured artists were on sight, me also being eager to nab a cute cap!
As the attendees dispersed into the night and wanting to boogie for longer, it was clear it had been but another successful music event that provided the artists the opportunity to show their committed craft and talent to the crowd. We can only hope that these artists will come back to perform (because I can guarantee you, I'll be there dancing the night away with them).